News
Posted by George Roberts on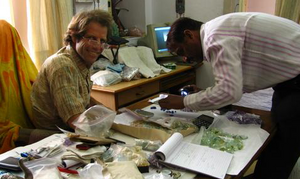 This interview comes via Asia Lounges. Thank you for allowing us to talk about what we love! March 18, 2019  Hey Loungers,    As you can see we have been keeping up our promise of delivering a nice and constant flow of interviews in early 2019!  Today, we interview our friend "Huckleberry" jeweller and jewellery designer at Jai 108 Presents here in Bangkok. The idea behind this interview is simply to break an enduring myth: Everything that comes from Asia isn't cheap or mass produced! So here it comes!   Huckleberry at work for Jai 108 Presents   AsiaLounges: Hi...
Posted by Huck L. Berry on
It has been requested of us to make a line of jewelry in accordance with the 12 signs of the zodiac, the first two have been completed...   
Posted by Huck L. Berry on
Jai 108 Presents now accepts payment in the form of bit coin. Feel free to contact us in regard to this... thank you. Jai 108 ....
Posted by Huck L. Berry on
18k gold lighning bolt surrounded by 11 shades of sapphire only 4 ever made,, one still available
Posted by Huck L. Berry on
In case you didn't know, we give away a pendant every month on facebook, this month we are giving away our crown chakra pendant... https://www.facebook.com/Jai108Presents/photos/a.245458662280629.1073741838.158443930982103/441766035983223/?type=1&theater           ... good luck.....
---